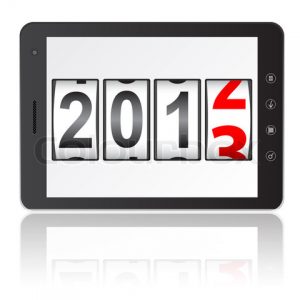 This is the time of year when everyone resolves to shed bad habits and adopts healthy new ones. It's also a good time to adopt some healthy new habits for your career. Whether you want to find a new job or just move up the ladder, here are some career tips for the new year.
Spruce up your LinkedIn profile
Whether or not you're seeking a new job, your LinkedIn profile should be complete and current. Even if you aren't currently in the market, it will help you make connections and network with people in your industry
One word of caution: if you are making several changes to your profile at once, you might want to go into your settings and turn off your activity feed so your current boss doesn't see your edits. Even if you're just updating and not job searching, it might be misinterpreted!
Freshen up your resume
It's always good idea to have your resume ready to go, even if you're not in the job market. You never know when opportunity might knock and you'll need a current resume to send out.
Take some time to add your current or last job to your resume. It will be easier to remember key achievements and accomplishments now while they're fresh in your mind.
Think about your career goals
It's easy to get complacent in your job, especially if you've been there a number of years. The new year is a good time to make some goals for your professional development. Whether it's taking a class, attending a seminar or simply committing to reading an article a day about your industry, it all helps.
If you'd like some advice on updating your resume, your LinkedIn profile, or general career planning assistance, please contact us. Also, please be sure to check out our latest list of job opportunities and send us your resume if you see something that looks like a good match.