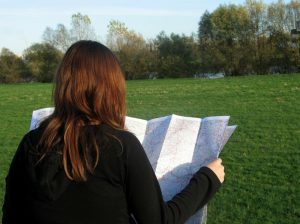 Whether you're a new graduate looking for your first job, a seasoned pro settled in with your current employer, or an entrepreneur launching your own business, you should have a solid strategy for where your career will go in the next year, five years, and decade. In today's economy, it's easy to focus on nothing more than supporting yourself now, and to worry less about your overall career path. That's completely understandable, but if you can spend a couple of hours a week developing your career strategy, setting goals and attaining them, you will find yourself light years ahead of a lot of the job seeker competition!
Here are some things that you can spend a bit of time on that will net major results in the long run:
Set Goals
Setting goals is absolutely vital to developing a strategy for you career— or pretty much anything, for that matter. Goals should be specific and attainable, but keep in mind your goals will certainly change as your life changes. Having an idea of what kind of job you want or what kind of company you want to work for will give you a starting point for what kinds of skills and contacts you need to cultivate.
If you're not sure where to begin, try either or both of these: think about your current situation and what you want to change (flexible hours, a higher salary), or think about your ideal situation (working at your favorite company or in your favorite city).
Learn Skills
Whether you're a high school, community college, or university graduate, you should expect to continue learning all throughout your life. The more you learn, the more your career can move forward! If you have the time and funds, look into the next level of school, whatever that may be for you. For those with smaller budgets, you don't have to go out and get an MBA (though they're great if youc an); there is a great deal of educational material available online— check out this article on "Where to Get the Best Free Education" from Lifehacker!
You can also find classes at your local community or recreation center or library that may be within your budget. Books can be a great way to learn as well, and definitely check and see if any of your friends would like to give you a crash course in a skill (in exchange for you teaching or helping them, naturally)!
Network, Network, Network!
It's not necessarily "all about who you know," but knowing people certainly helps. A few tips: first, just look for friends, and be more interested in helping them than in how they can help you. You'll be surprised to find relatively few deadbeats, and establishing a mutually beneficial relationship will keep your contacts stronger and keep them around longer!
You can find a lot of networking events in your area, sometimes even in specific industries and fields. Check out Event Brite and Meetup to find some in your neighborhood. If you're a Corpus Christi local, the Caller-Times usually has local business event information!
If you're still stumped on developing your career strategy, call us at (361)883.3535 or contact us here. We'll be able to get you on the fast track!