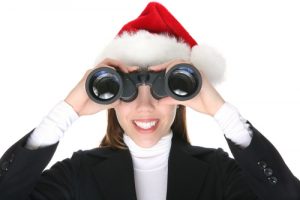 Conventional wisdom holds that November and December are terrible months to look for a new job. After all, everyone has either physically or mentally "checked out" for the holidays, right?
Not necessarily.
While you may see a reduction in the number of positions listed on job boards, a lot is still going on behind the scenes. In fact, if you play your cards right, the holiday season can be a great time to find your next opportunity.
Here are a few tips for your holiday job search:
• Take Advantage of Reduced Competition
Many job seekers buy into the myth that the end of the year is a good time to slack off. That means reduced competition for you and your resume. Also, because hiring managers are receiving fewer resumes, they may see it as a good time to catch up, giving your resume an even better chance of being seen.
• Network at Holiday Parties
Whether you love or dread the constant flurry of parties and celebrations during the holiday season, the fact is that they can be a great place to network. Of course, you'll want to take a different, more laid-back approach – nobody wants the hard sell on your qualifications while they're at the eggnog bowl. But it doesn't hurt to gently mention you're in the market and see if you get some nibbles.
• Enjoy the Nostalgia Factor
How many times have you reconnected with an old friend around the holidays? People get nostalgic this time of year, so you may have a chance to touch base with someone you haven't thought of in a while who can help with your job search. Pay attention to the holiday cards you receive and messages on your social sites – it might pay to rekindle an old relationship.
• Ring in the New Budgets
Many departments receive new budgets in January. So, while they may not be looking to start new employees in November or December, they might be ramping up to have people in place for the new year.
We'll still be in full swing helping job seekers throughout November and December. Be sure to keep an eye on our list of open positions and contact us if you'd like some help with your job search, no matter what time of year it is!