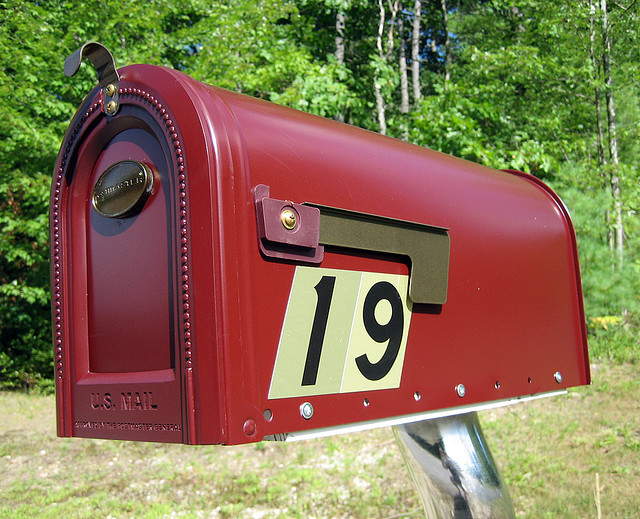 Last week we learned that the Corpus Christi mail processing facility is going to be
consolidated
into San Antonio's, part of a major endeavor on behave of the U.S. Postal Service to cut costs quick. In fact, the CC sorting facility is one of 223 slated for closure throughout the U.S.— of a total 461. Yes, very nearly half of our mail sorting facilities are closing.
It's unclear what this will mean for Corpus Christi's businesses. Part of the reason for the post office's situation is that the sheer volume of mail being sent out, both by individuals and by businesses, has declined steadily as people have adopted email and cloud computing. The change may not affect you or your business at all…but on the other hand, it might, so now would be a good time to start preparing.
First and foremost, if you're not already using your email for general correspondence, start! We're not saying to stop penning hand-written notes to your pen-pal, but if you or someone you know is sending event invitations or resumes out by snail mail, now would be a good time to go electronic.
The second step is to start minimizing the number of documents you have to send or receive in the mail. Paperless billing is a great tool offered by many service providers, like your cell phone or cable company, and it saves paper and trees, too. If you find yourself sending a lot of documents or large files by mail, be aware that there are a wide variety of options for sharing these files online now. Consider using a service like DropBox to share large files (such as video or high-resolution images) with clients, coworkers, or family members. For smaller documents, like a resume or a contract, most email services will let you send attachments as large as 10 or 20 megabytes. If yours doesn't, consider setting up an account with Yahoo!, Gmail, or another service, at least for sending these kinds of files.
The digital world is changing an awful lot of things about the analog world, and in a hurry. It's no surprise that the U.S. postal service is having to downsize. Expected or not, though, it's a shame to see people losing their jobs. If you or someone you know is among those, feel free to send them here to upload their resume!
Photo © Jon Parise