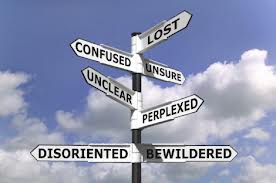 To hire great talent, you need to get a great talent pool to apply for your job. That may sound glaringly obvious, but it's surprising how many companies fall down on the job when it comes to the first impression they'll make on most candidates – the job description.
Perhaps nothing is as frustrating to a job seeker than reading through a job description and still having no idea what the position entails, what skills are necessary and sometimes even basic details like the job title or company location.
Here are three applicant turn offs that are sure to significantly decrease the number of qualified candidates applying for your position.
What's the title?
The problem is usually not so much that the title isn't listed, but that it's 10 words long and does nothing to describe the actual position. Even if your company lists the official job title as "Primary Facilitator of Quality Assurance in Executive Correspondence and Scheduling", "Executive Assistant" will be much clearer and more relatable for candidates.
The same goes for the description itself. Avoid making the reader try to translate long strings of business jargon in an attempt to figure out what the job actually entails.
How long is this thing?
In the digital age, attention spans have gotten shorter, and job seekers are no exception. If your description is an epic-length single block of text, many candidates won't even bother to begin reading it. Keep it concise – you don't need to go into all the details about your three insurance plans and all the equipment in the company gym. Stick to the pertinent details and use bullet points wherever possible to highlight the important points.
Is this a top secret position?
For various reasons, it's sometimes necessary for a company to conceal its name in a job ad. But don't be too secretive. If the candidate gets through the job description without finding a mention of your industry or the city in which they'd be working, they'll be less inclined to take the time to apply.
If you're not getting enough qualified applicants for your positions, The Wilson Group has extensive experience in attracting top talent and finding the best fits for our clients. Please contact us if we can be of any help.