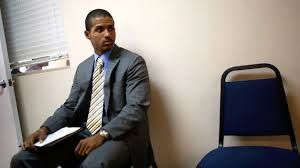 In the job market, a first impression can be the biggest factor standing between you and that dream job. Be mindful of how you come across to potential employers, because their view of you may be the tiny make-it-or-break-it factor that gets you the job – or doesn't. Here are a few things to consider when preparing yourself to jump into the job search, feet first.
1. Your Resume and Cover Letter
99.99% of the time, your resume and cover letter will be your potential employer's first impression of you. Even though they are simply written documents on paper, you need to make them count! Make sure both are formatted properly, flow well, have no grammatical or spelling errors, are specifically tailored to the company of interest, and display your best achievements and most relevant experience. Check out our other blogs for a more in-depth look at resume do's and dont's.
2. Your Correspondence
If a potential employer takes the time to reach out to you for any reason (be it to thank you for the submission of your resume or to request an interview), be sure to respond in a timely manner! Even a short email with a "Thank you" will suffice and show the potential employer that you can be counted on.
3. Your Appearance
If you make it far enough to be invited in for an interview, make sure you dress the part! Though dress codes can vary dramatically nowadays based on company culture, it is always better to show up overdressed than underdressed. A good pair of slacks and a collared shirt (for men) or a conservative blouse (for women) are great choices to consider. Likewise, make sure that your personal hygiene is in check – clean hair and nails, and trimmed or shaved facial hair for men – and consider skipping the excessive perfume before an interview. Some overpowering scents can have an aversive effect on people, and it's better to skip the fragrance than to risk giving your interviewer a headache.
4. Your Timeliness
Your physical appearance is not the only factor that you should consider before an interview. Timeliness is also incredibly pivotal – especially in our culture, where "time is money." Most hiring managers will meet with multiple job prospects in a day – you don't want to be that one person that throws off their entire schedule because you are late. In fact, a good rule-of-thumb to follow when showing up for interviews is to get to the site fifteen minutes early. Spend the extra time rehearsing your "self-pitch" in your head, or use it to catch up on world news in the paper. Do not however, take that time to check your phone and text your best friends. Some employers – particularly if they have a secretary that sits in the lobby with you while you wait to be called in – make note of the behavior of their prospective employees before interviews.
Remember, first impressions make a big impact. Next time you apply for a job, wow your prospective employer with how incredible you are – right off the bat!