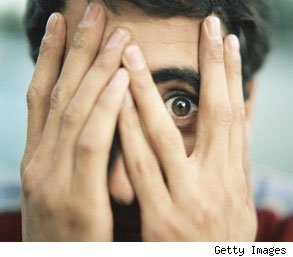 Scary movies are popular fare around Halloween time. In that spirit, we'd like to offer you some super frightening stories about scary resumes.
Nightmare on ? Street
You'd think the contact section of your resume would be easily to nail, but you'd be surprised how many people leave off important information. Some people are a bit leery of using their street address, but you should always give at least your city, state and zip code. A recruiter who is looking through an online job board or their own applicant tracking system may be searching by location, and if you don't have one, your resume will be passed over.
It should also go without saying that you need to double check your phone number and email address. Which brings us to our next feature.
The Resume That Time Forgot 
Resume styles and preferences change as time goes by, and if your resume is stuck in the past, you risk giving the perception that your skills and attitude are outdated.
One of the biggest mistakes along these lines is leaving out your email address. After all, what kind of dinosaur doesn't have an email in 2012? It's the preferred form of contact for many people, and its just as important to include as your phone number.
Another pitfall for experienced workers is leaving every job you ever had on your resume. If you're in a mid- to senior-level position, you can leave off your first fast-food job and high school GPA.
The Curse of the Dummy 
Spell checking and proofreading your resume should be a no brainer, but many resumes are full of avoidable mistakes. The person reading your resume won't care that you were in a hurry, or whatever excuse you might have for your typos. The damage is done – you've given the impression that you're either not very bright, or careless, or both.
If you aren't confident in your spelling or grammar skills, enlist the help of a friend to help you double check your resume for errors. It's time and effort that will pay off.
We have years of experience helping candidates perfect their resumes, so if you're worried that yours might read like a horror story, please contact us and we'll be happy to help. Also, don't forget to take a look at our list of open positions.