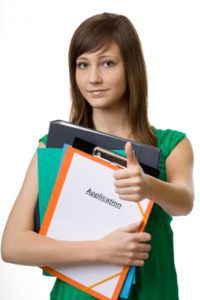 Regardless of the degree you've just earned, you will soon spend some time in sales. If you've never done so before, you will get your chance when convincing employers that you are exactly what they need.
You should market yourself with your resume as effectively as you sell yourself in an interview. A resume that separates you from other recent graduates, as well as established candidates, is more likely to get you an interview. To make a successful sale, you need to know and understand your current assets.
Relevant Experience – Yes, you have it!
No matter what kind of job history you have, you've developed a few skills that are relevant to your current career ambitions. Even if they were not used in the same way as will be expected in your new career, there are many basic transferable skills, such as leadership, customer service, and problem solving. Spend time reading job descriptions that interest you to locate keywords and terminology that relate to your skills to use in your resume. A chronological work history many not help if your most recent work is the least relevant. You can remedy this problem by listing industry internships and giving them more prominence by writing more detailed descriptions than the less relevant experience.
The Cover
Yes, cover letters aren't always required, but in the job market, you need to take every opportunity you can find to stand out. Writing a cover letter can show your personality, ability to write in a professional manner, and your willingness to be comprehensive and detail-oriented in your work. Your cover letter should be specific to the job for which you're applying. Read the job description carefully and incorporate relevant keywords that speak to the specific skills and qualities needed for the position.
Flexibility vs. Indecisiveness
When you're fresh out of college, it's important to be open minded. You may not get the exact job you want, but you might find a good opportunity you never considered. However, you shouldn't leave out all of your specific aspirations in an attempt to be flexible. Of course you want to get a job quickly, but you don't want to appear desperate or seem like you have no real vision of what you want your career to look like.
The most important aspect of making yourself a marketable candidate is focusing on what makes you special and what you can bring to an employer. A new graduate should do this through balancing humility with confidence, and that can include asking for help. The Wilson Group offers resume appraisals, interview coaching and career coaching to candidates. Click here  for more information.