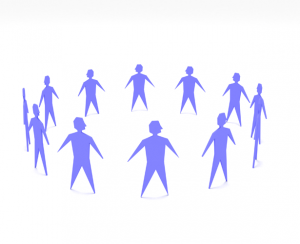 It's not true that everything is about who you know, but knowing people who can vouch for you certainly helps in the world of job searching. Networking isn't always easy, however, and since we've been talking about jobs in the insurance industry we thought we'd spotlight some opportunities to network within that industry. We're based in Corpus Christi, Texas, so these resources are either local to that area, or based online.
– Insurance Professionals group on LinkedIn
With over 63,000 members, you're sure to find people who can help you on your way to a job in insurance in this group! LinkedIn designates it "Very Active" so be wary about sending auto-updates to your inbox— but there will almost always be someone around to chat with.
– Corpus Christi Chamber of Commerce
Business owners and workers of all type attend the various events at the Corpus Christi Chamber of Commerce. Be sure to bring your business cards!
– Insurance Networking News
In addition to blogs that you can comment on to meet and discuss with others, this site offers information on a variety of online and offline seminars and meetups.
– Insurance Campus
This basic social network allows insurance industry professionals to connect easily online. Check it out!
And remember, you can always count on The Wilson Group to keep you in touch with the insurance industry as well. Check out our job listings or contact us directly today!