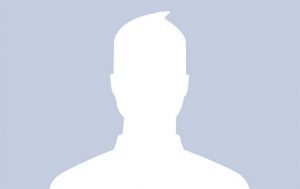 When you're searching for a job, you can be sure that at some point, a potential employer will check out your social profiles. In fact, they may even find you and contact you through LinkedIn, Facebook, Twitter, or other social sites.
That being said, it's important to take a careful look at your profile photos. We've all heard cautionary tales about what not to do – don't use a profile pic of you doing a keg stand at a frat party, for instance. But what makes a good one? Here are some tips.
Actually HAVE A Profile Photo
For some reason, be it laziness, shyness, or privacy concerns, some people forego a profile photo altogether. This can be a big mistake when searching for a job. Don't believe me? Look at this eye-tracking heatmap and notice what recruiters look at first and for the longest period of time on your LinkedIn profile.
Let Them See the Whites of Your Eyes
Your face should be clearly and prominently featured. Avoid photos taken from a distance, and if it's a shot of your entire body, crop it to show yourself only from the shoulders up.
Quality Counts
Your profile photo doesn't have to be taken by a professional, but it should look like it was. Don't use photos that are blurry, grainy, or too dark. Also, don't use trendy filters. They may be fun to experiment with on Instagram, but they don't look professional for a profile photo.
One at a Time, Please
Your profile photo should show you, and only you. Don't use the photo of you and your boyfriend on your last vacation, or you in the middle of a big group. It may be possible in some cases to crop yourself out neatly, but most of the time you'll end up with an arm or a shoulder or some other odd body part in the frame.
Keep It Simple
If possible, your photo should be taken against a solid background. Your face shouldn't be competing against floral wallpaper or the clutter in your home office.
It you don't already have a suitable photo for your social profiles, it only takes a minute to have a friend snap a quick pic that will work. If you need tips on profile photos or any other aspect of your job search, please contact us – we'd love to help!