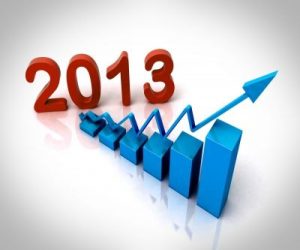 With the approach of the New Year, it is time to look back, analyze and re-evaluate your job searching methods from 2012. With a new year comes new opportunity, and it is imperative for job seekers to "think outside the box" when planning for a job search in 2013. Here are a few ways to think in macro, outside the box terms when seeking new opportunities:
Show The Real You
Think about how you treat the best people you know. Whether these are family members or close friends, analyze how you interact and show them the respect you believe they deserve. Take this method of interaction and apply it to those who are conducting your interviews. This will allow the potential employer to see the real, genuine you, and perhaps, a position based on your actions towards the employer in the interview.
Research Research Research
Turn up the heat on the level of research you perform when seeking out potential employers. You can never know too much about one company, and you never know what small detail or fact you mention might land you a position you otherwise would not have received. You can never know too much information about a potential employer.
Maintain You Network of Contacts
Even after you land that dream position, continue to network and maintain the contacts you made during the job seeking process; you never know when these contacts might come in handy again. You might also be able to use them when helping a fellow job seeker in their search for permanent employment.
If you are looking to revamp you job search in the New Year, be sure and contact us via our website. Don't forget to also check out our updated list of job opportunities and send us a resume if you believe you are qualified for one of our many open positions.